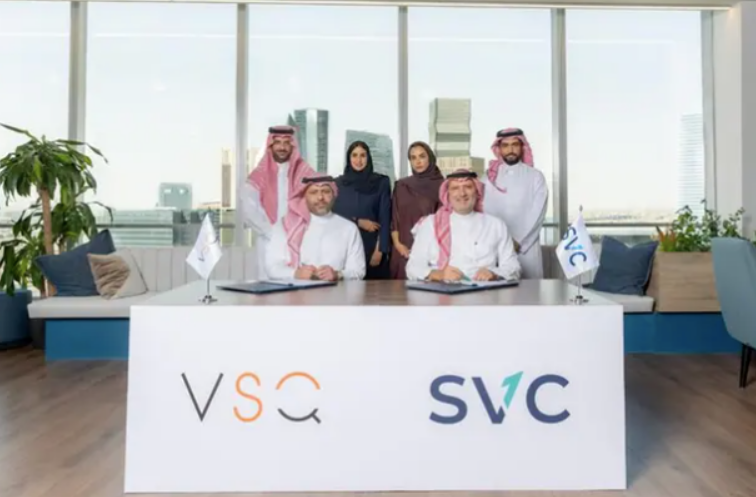 Riyadh - Sharikat Mubasher: Saudi Venture Capital (SVC) invested SAR 18.75 million in a fintech fund managed by VentureSouq (VSQ), mainly targeting early-stage fintech startups, SVC revealed this significant move in a press release.
The subscription agreement was signed by Nabeel Koshak, the CEO and Board Member at SVC, and Maan Eshgi, the General Partner at VSQ, in attendance of a panel of officials from both companies.
Koshak said that this step comes as part of SVC's Investment in Funds Program that focuses on supporting the venture capital ecosystem in Saudi Arabia.
He elaborated: "This growth is driven by the launch of many governmental initiatives that stimulate the fintech sector, such as the Saudi Fintech initiative launched by the Saudi Central Bank in partnership with the Capital Market Authority, as well as the launch of the Kingdom's fintech strategy as a new pillar within the Saudi Vision 2030 Financial Sector Development Program (FSDP), which aims to support the Kingdom to be among the leading countries in the field of fintech."
Meanwhile, Eshgi said: "We are honored and thrilled with the continued trust of SVC, who has been a partner with VSQ for many years."
SVC is a government investment company that was established in 2018 as a subsidiary of the SME Bank with the main goal of catalyzing and sustaining financing for startups and SMEs from the pre-Seed to pre-IPO stages by deploying $2 billion through investments in funds and co-investment in startups.